Viveve Medical Inc.
Denver, Colorado
Visual Design: Rebranding, Digital and Print Collateral, Instructional Graphics, Best Practice Guides, Social Media Design
Viveve Medical is a medical device company located in Denver, Colorado. The Viveve Treatment is delivered via the patented, cryogen-cooled monopolar radiofrequency (CMRF) device that rebuilds natural collagen for treating female urinary incontinence and other related issues. My work involved revamping their branding and creating new training documents for physicians and medical technicians on the use of the system as well as promotional materials for physicians to use for informing their patients of the available treatments. Also launched a fresh social media presence on Facebook and Instagram.
In order to maximize the ability of the physicians to introduce the Viveve system to their existing patients as well as new ones, I developed Best Practice guides for website design, SEO and social media guides.
Rebranding from the former Geniveve brand...
New Viveve branding and style guide.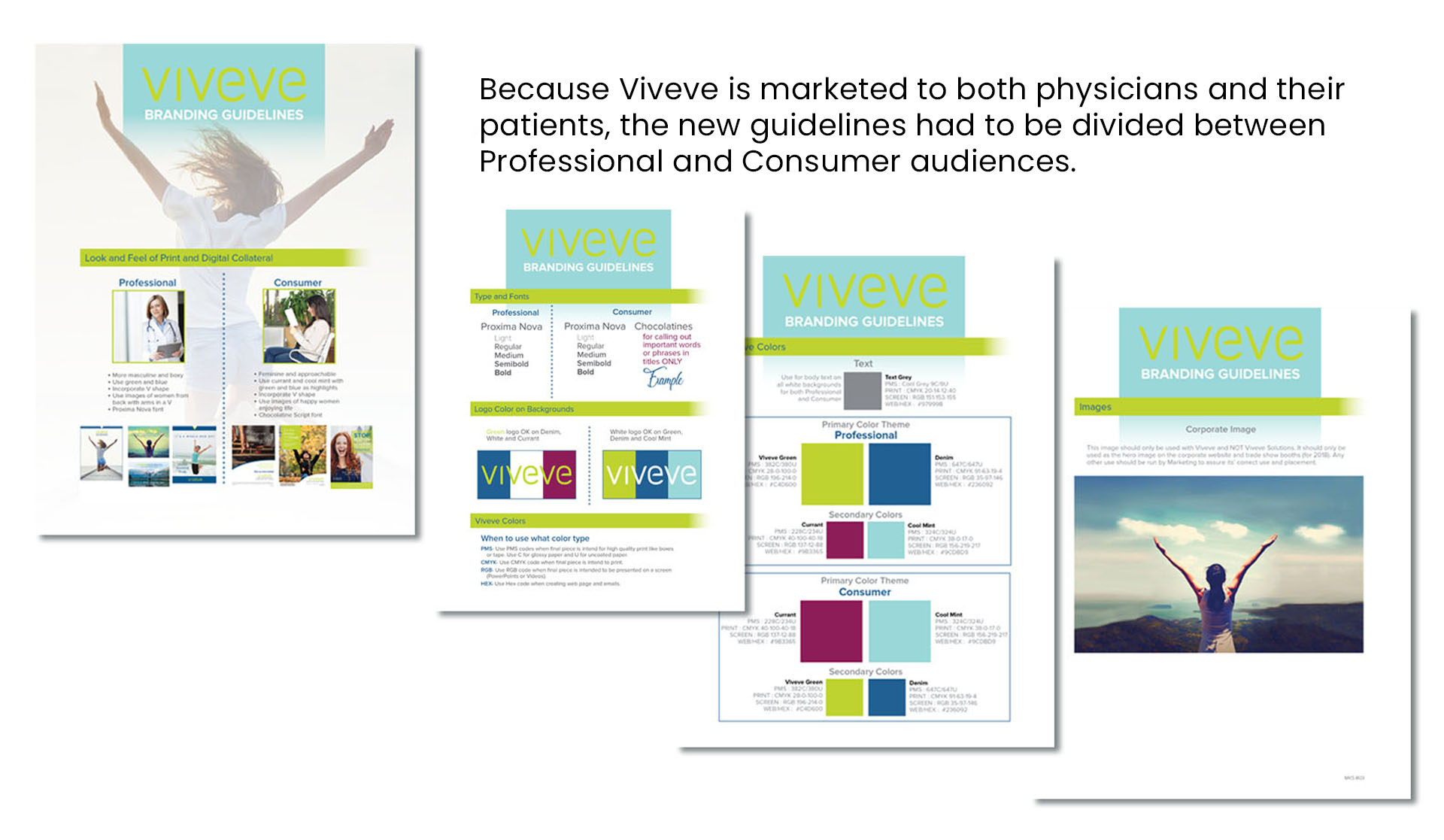 Next up was a 12-page patient consultation guide in the form of a downloadable PDF.
The guide explained the symptoms and diagnosis for urinary incontinence and the treatments and procedures to cure the condition.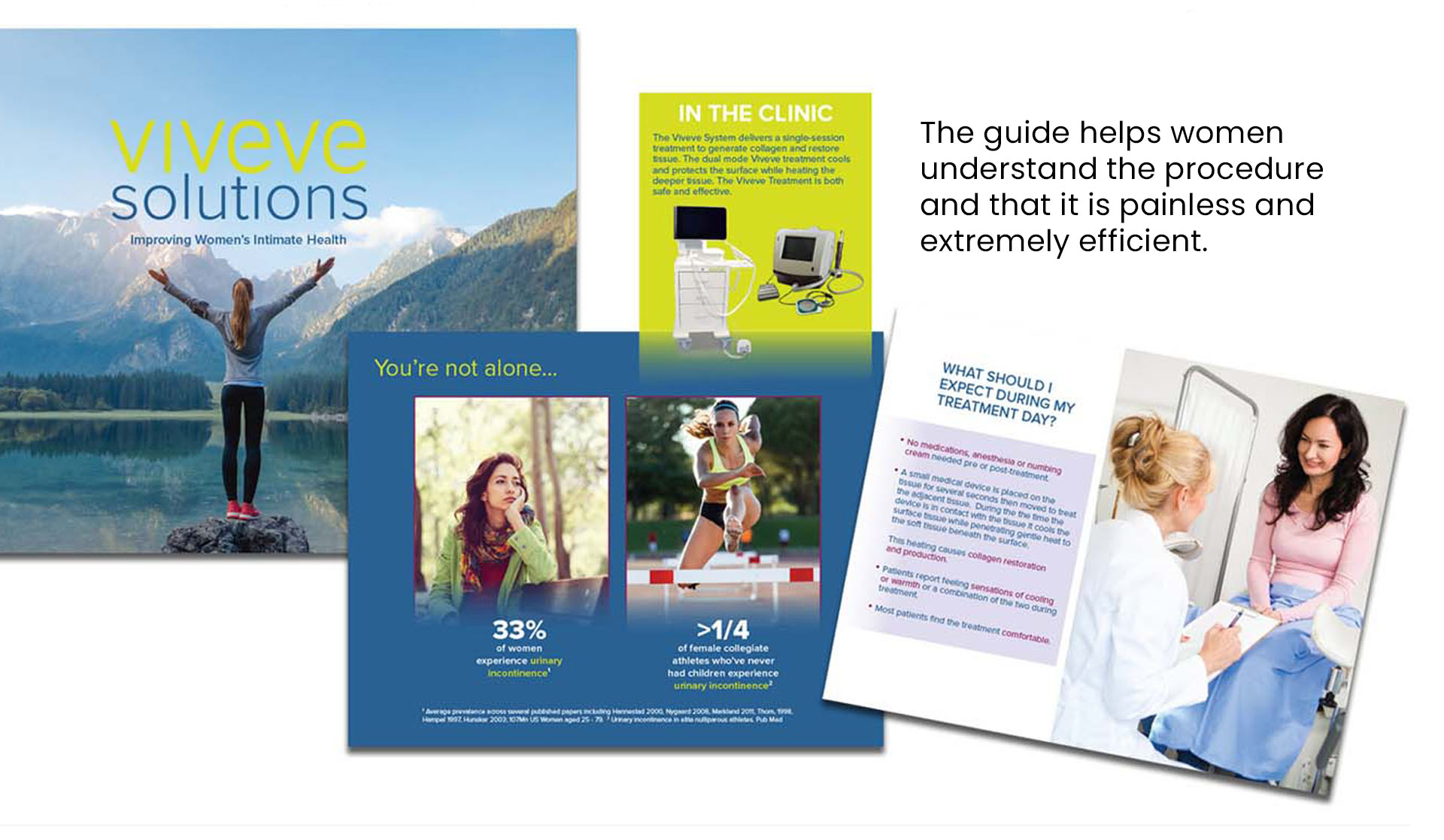 We then moved into marketing and training/instructional materials targeting gynecologists.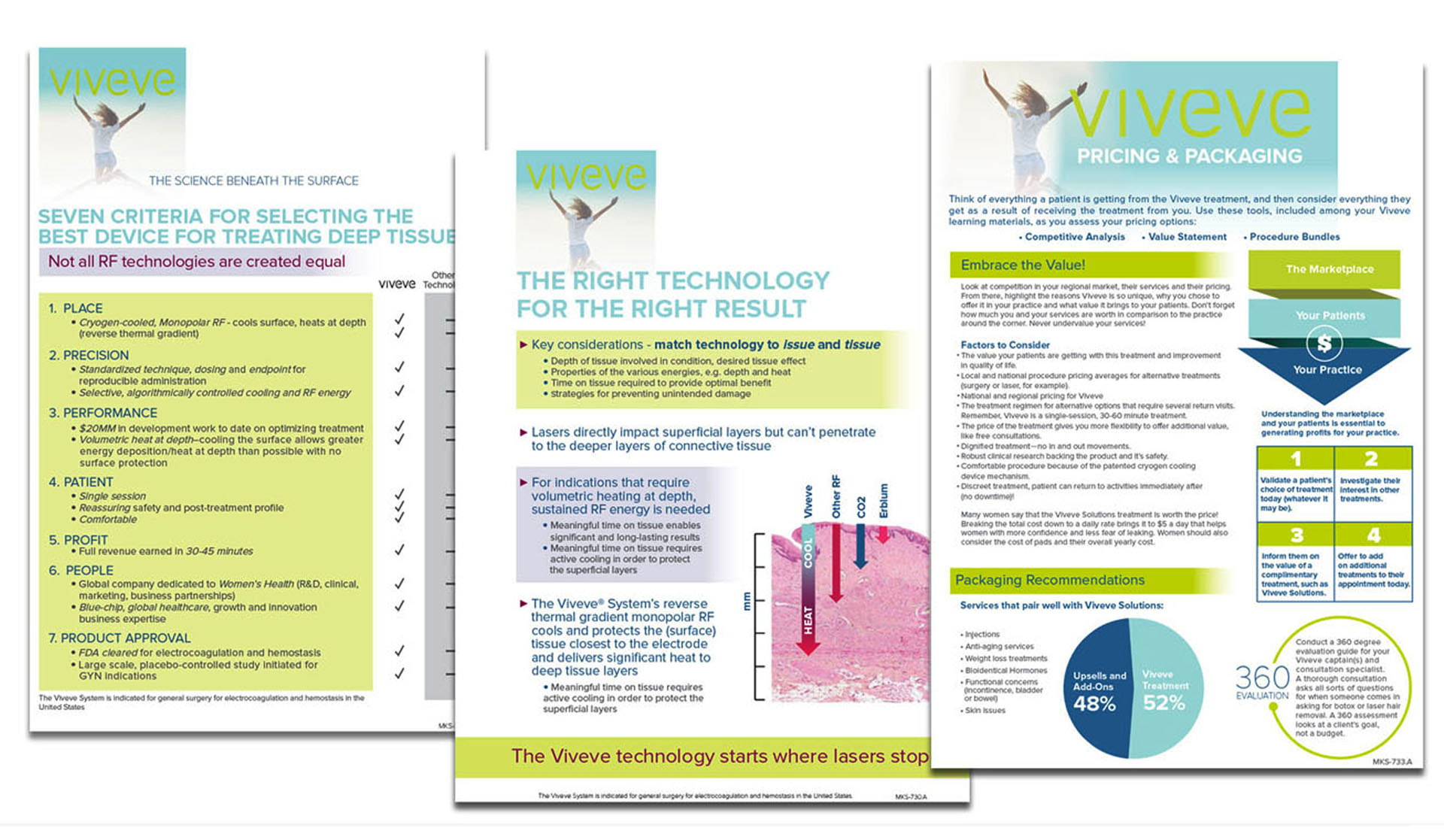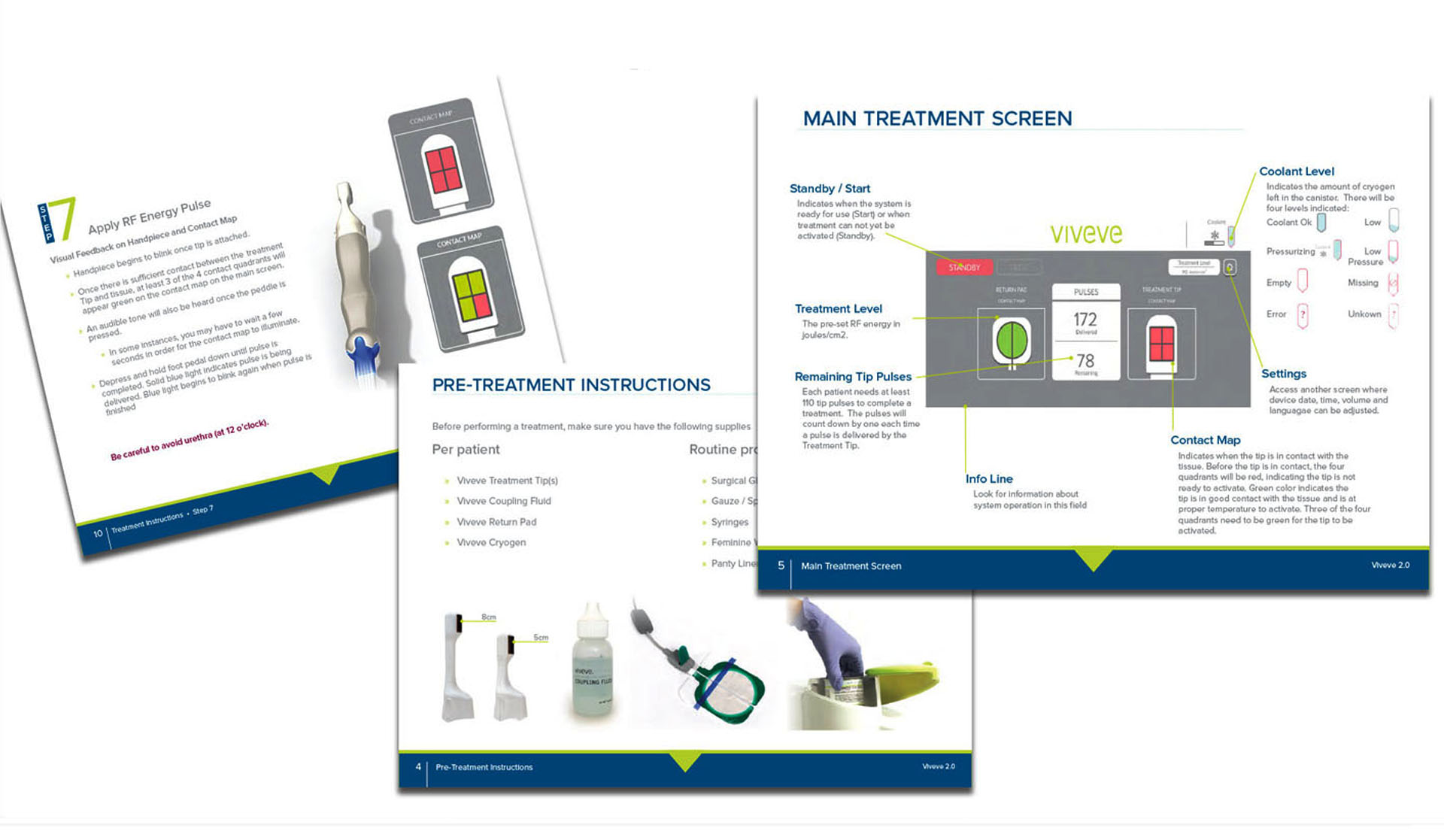 Viveve's social media accounts were in place, so next step was to update the accounts with new imagery and posts.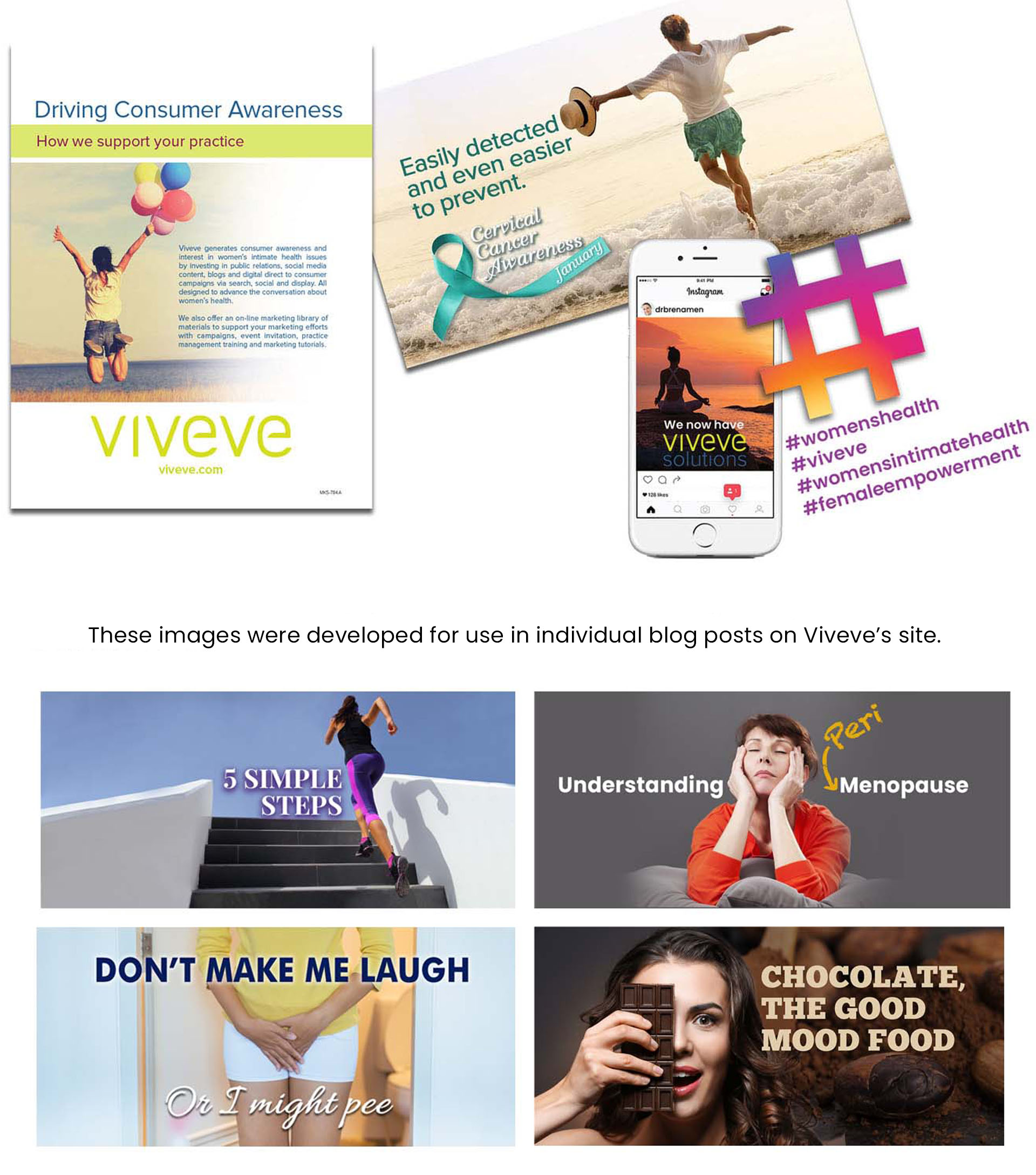 Lastly, the most intensive and complex project was writing and illustrating "best practice" guides which were provided to physicians and their staff for designing their websites, creating landing pages, understanding how best to boost the SEO, and advertising on social media and Google Ads.