Terra Piedra®
Houston, Texas
Visual Design: Branding, Digital and Print Collateral, Social Media Design
Terra Piedra was what I named this vast collection of rare and giant semi-precious stones and gem specimens after being awarded the job to create a brand for the collection: business name, corporate identity/logo, a website, digital ad campaign and brochure.  

These pieces have been discovered and gathered from all over the world by two Houston physicians who took up the hobby of collecting them over 50 years ago. The stones and gems were warehoused in downtown Houston with no air-conditioning and lighting conditions were fluorescent bulbs hanging from the ceiling.  I first set about photographing each piece.
First step was to get all of the pieces photographed, edited in Photoshop and then staged for the website and catalog. As an example: this is a giant citrine quartz, five feet tall and almost 500 pounds. Raw image at the right....edited and processed with staging in an exotic, luxurious bathroom.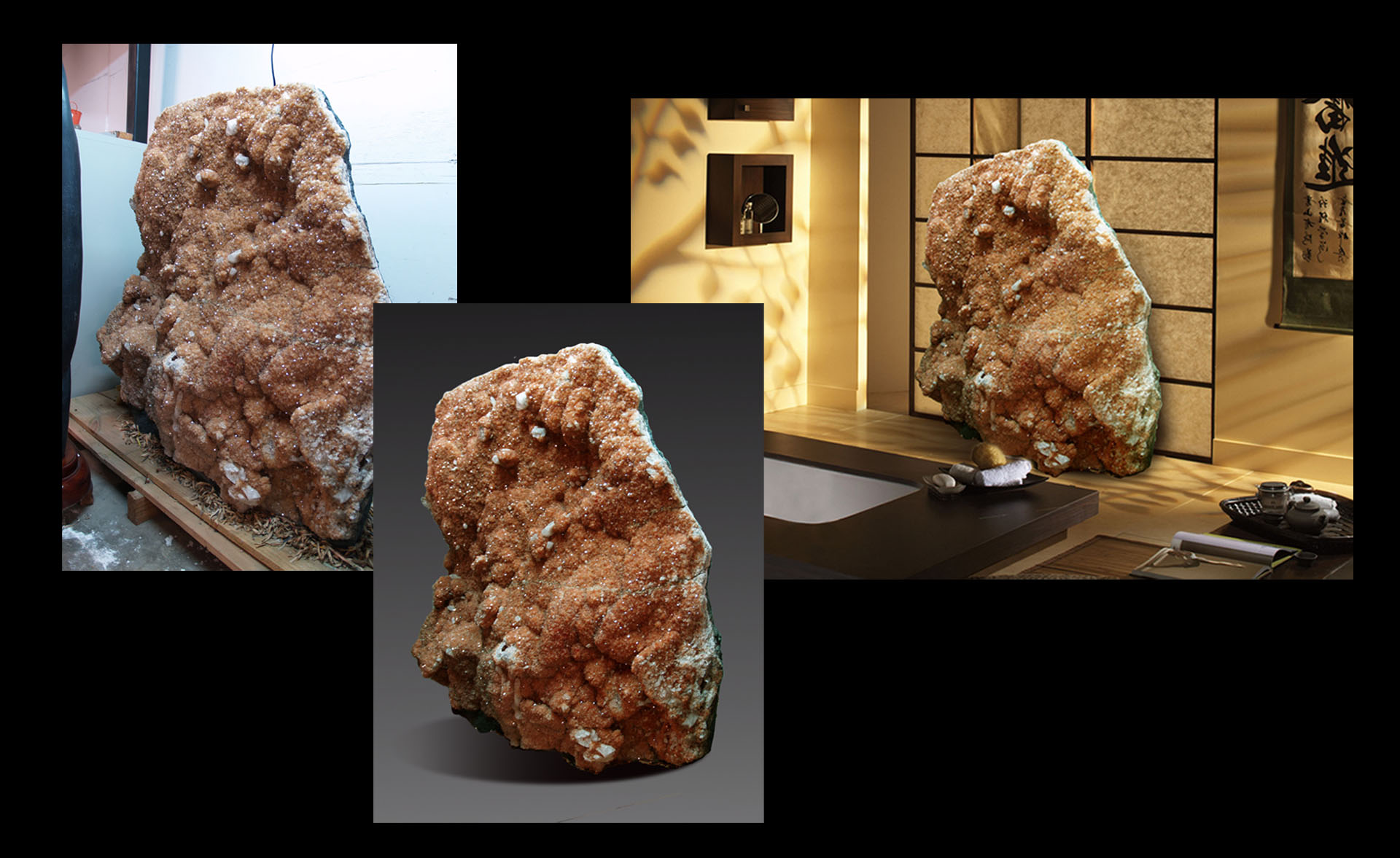 Finally, a video used on social media for promoting the website and catalog.