Intrinseco Inc.

Houston, Texas
Visual Design: Branding, Digital and Print Collateral, Website Design, Video Production, Social Media Design and Management
Founded in 2009 at the deepest point in the recession, Intrinseco was created by three software engineers whose companies were badly hurt by the downturn. They gathered their laptops, set up shop at a local Starbucks, and started their own company.

In the 13 years since they have never had to advertise or market their company. In 2018 they hired me to completely rebrand their company with a new logo/corporate identity, style guide, fonts, website, social media design and printed collateral.
Rebranding starting with new logos and style guides...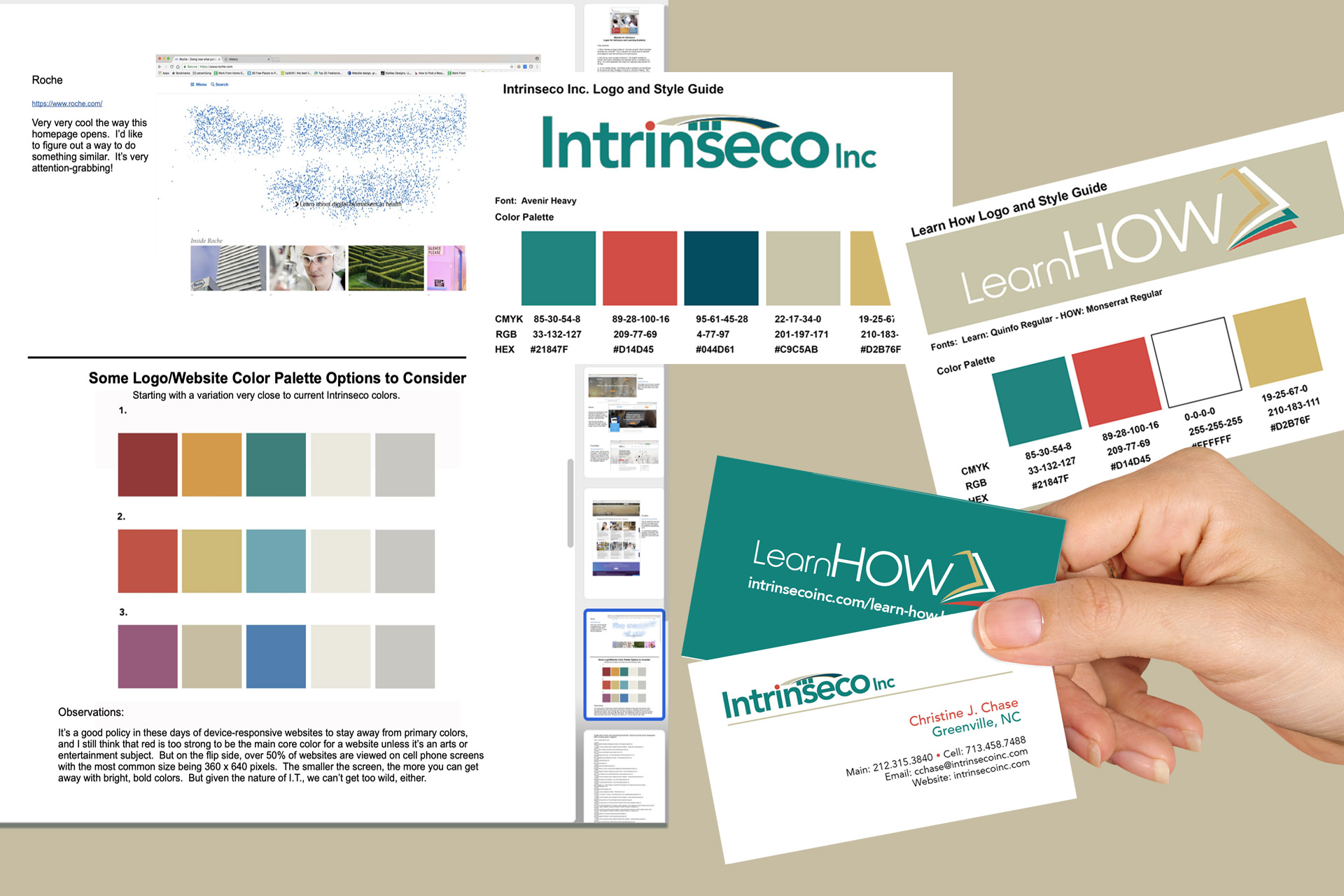 Presentations for Intrinseco and LearnHow
Next we moved into PowerPoint presentations for both Intrinseco and LearnHow, their new branch of business that is online and onsite training for project management. Then these assets were used to help build a new, responsive website.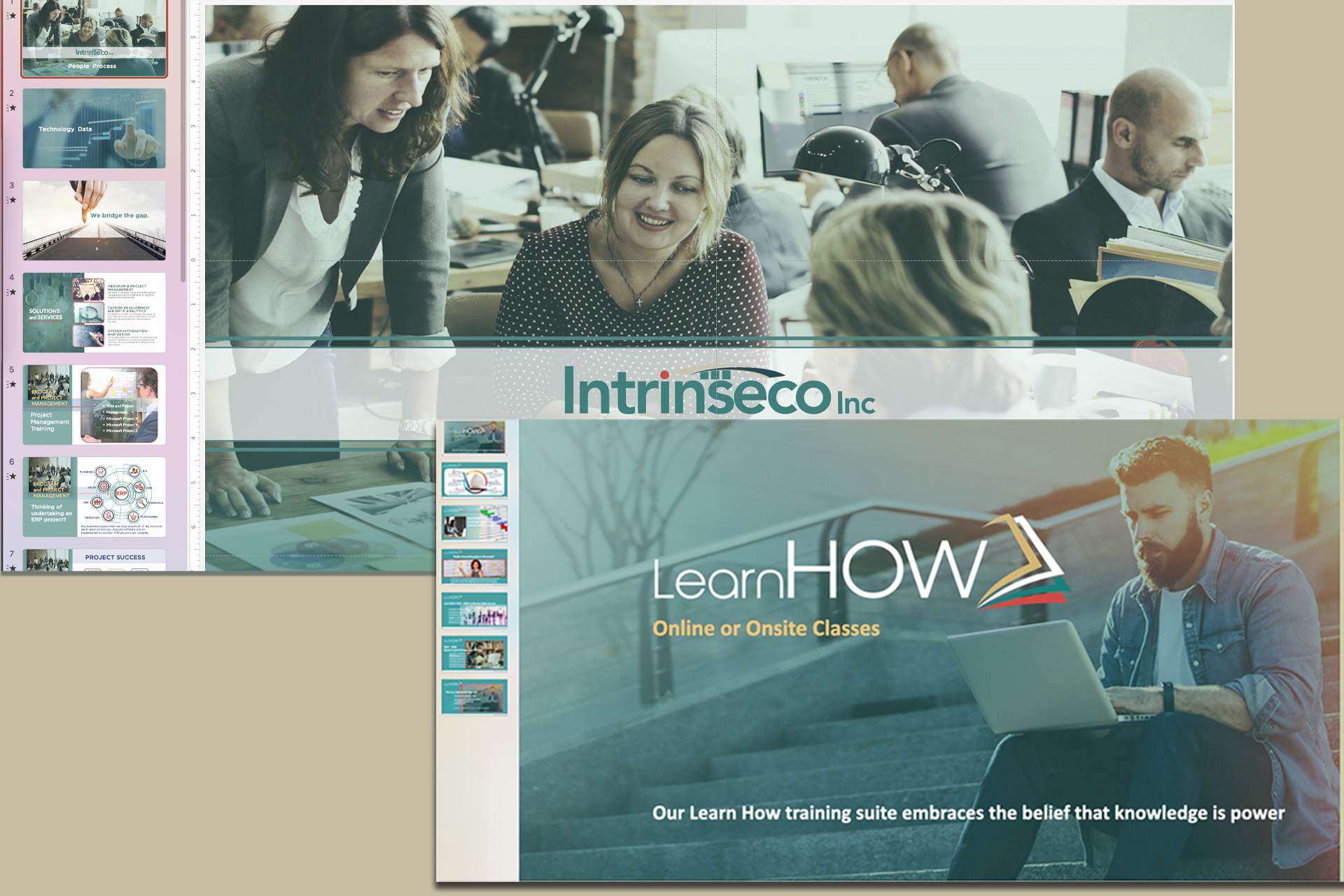 Updating and recreating their website to be contemporary and device-responsive.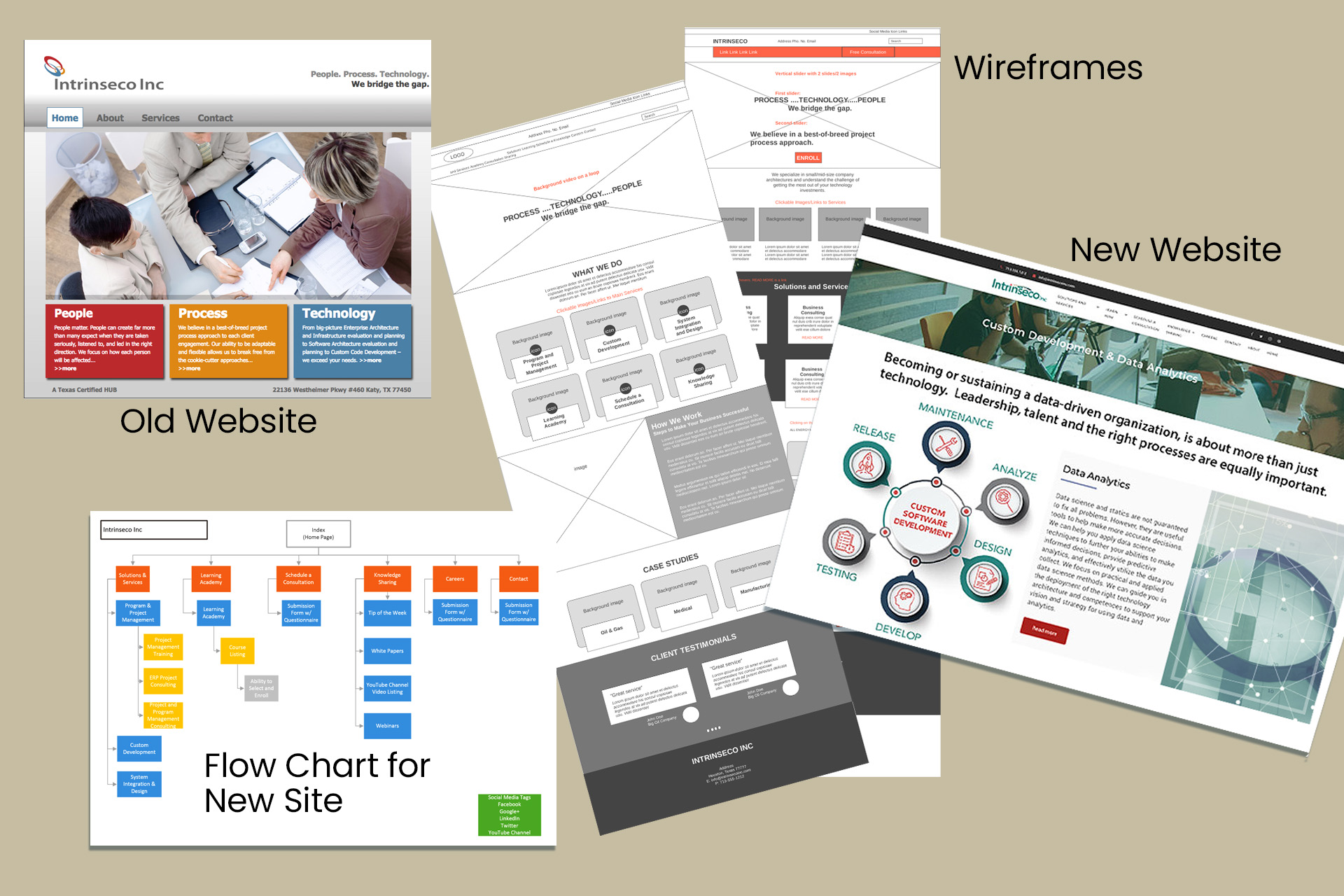 Infographics and illustrations to explain Intrinseco's processes.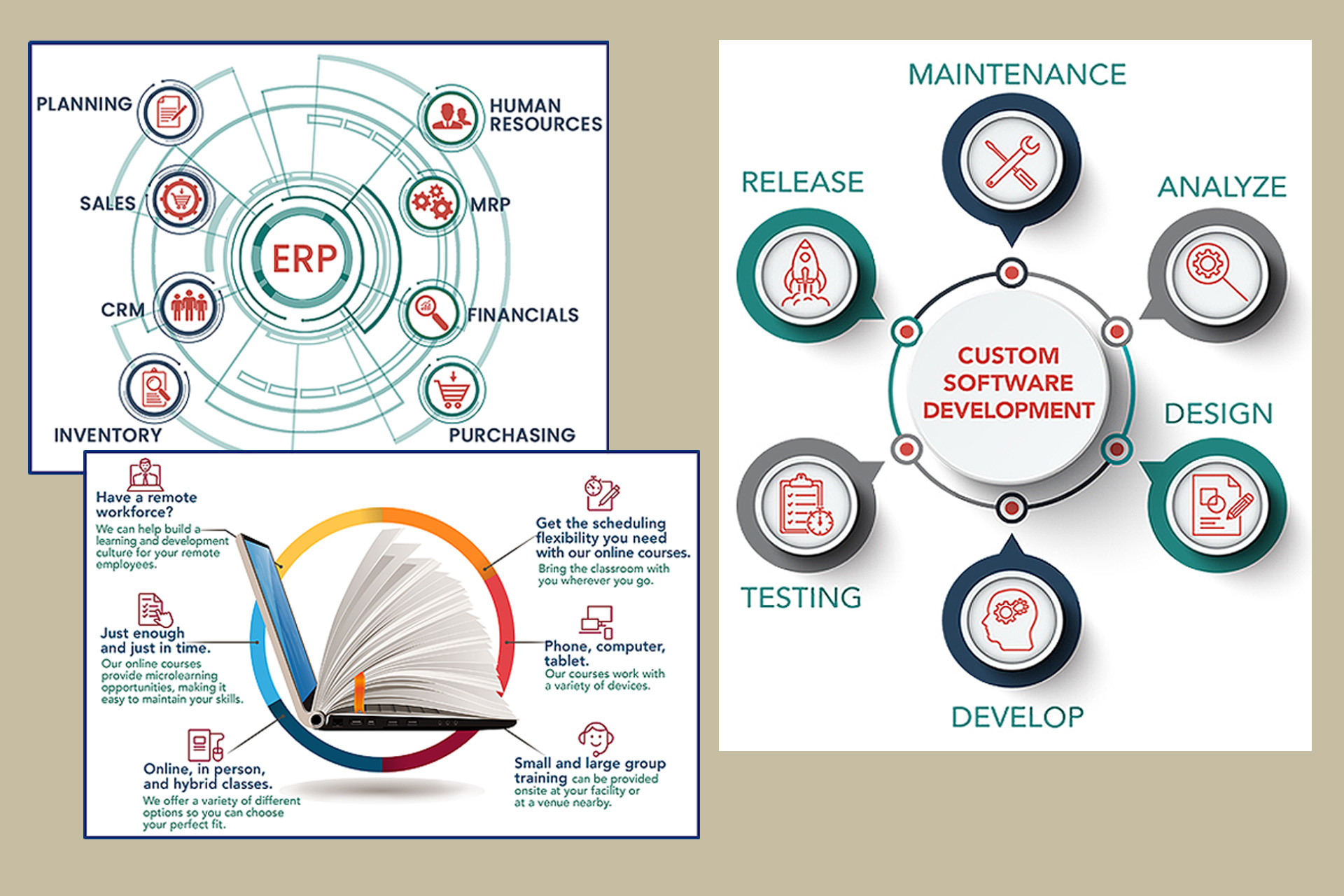 Finally, setting up of social media accounts and creating designs for Facebook, Twitter and Instagram.